CDM 2015 in Practice Course
Those attending this CDM training course (CDM 2015 in Practice) will, over the course of two days, be given expert, comprehensive tuition in the details of the legislation. The terminology introduced by the new regulations will be thoroughly explained and the codes of best practice in the industry will be closely explored. This instruction will be provided by tutors who are charismatic and qualified, with support from highly qualified experts with a wealth of experience in health and safety in construction.
CDM Course
The CDM 2015 course recognises the importance of interactivity in information retention. It therefore encourages interactivity through quizzes and discussion, which will be guided by tutors. In this way a firm understanding of CDM 2015 regulations can be built.
Students will also be provided with comprehensive learning materials, all of which are specially created for the course. These resources will be valuable during the course, but also provide a valuable source of reference when the course is completed. Should a particular detail of the legislation happen to slip your mind, you will have the information to hand.
The CDM training for project managers course will introduce students to the roles and responsibilities CDM 2015 regs demands. The CDM course focus lies in particular with the client, principal designer and principal contractor – specific terms introduced in the new regulations whose meaning will be explained in full. As well as discussing the duties required of these people, the course will also deal with the paperwork required to prove that these duties have been carried out.
As well as dealing with the minutiae of the legislation, the CDM regs training will also provide an insight into best health and safety practices in general. The tutors will be able to provide insights into the best way to create a safe working environment. This is, historically, an area in which the construction sector has fallen behind – it is important therefore that best practice is imparted, so that any risk might be kept to a minimum.
Other CDM Training
If you're looking for a shorter CDM training course, we offer CDM An Overview. The course is beneficial for employees and their employers. The former can obtain a greater understanding of the legislation and thereby be better equipped to do their job.
Related Content
CDM 2015 In Practice E-learning
CDM in Practice e-learning course provides an in-depth explanation of the Construction (Design & Management) Regulations 2015. It is primarily targeted at people working in the key roles as defined in CDM 2015 and their responsibilities.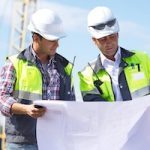 The e-learning CDM training course is accepted by 'The Institution of Construction Safety' as meeting the approved criteria for Membership of the Institution.
CDM E-learning Course Content
Introduction to CDM 2015 and interpretation of scope, application & key terminology, codes of practice and industry guidance
Clients' new duties and responsibilities
The specific and practical interactive duties of planning, managing & coordinating between the five duty holders; Client, Principal Designer, Designer, Principal Contractor, Contractor
Overview of the general health and safety requirements for all construction sites
Key documentation; Notification, Pre-construction information, Construction Phase Plan, Health and Safety File
By taking your CDM online training you will benefit from:
Quality materials kept current to reflect the latest CDM legislative updates.
Interactive materials to engage and teach you.
Expert tutor guidance via email or phone throughout your course.
Confidence with ongoing support from our online learning advisory team, from enrolment to certification.
E-leanring Course Duration
Attendees will have three months access to learning materials and support.
CDM Online Training Course Assessment
There is a multiple choice test at the end of the course. Delegates will receive an online certificate upon successful completion of the test. Printed certificates are available at £10 + VAT.
Online Learning Features
Multimedia rich learning
Interactive activities
Downloadable .PDF notes
Easy navigation
Tutor support
Related Posts and Content