The ISO 9001 Quality Management System is an international standard that defines the requirements for establishing a system that will control and manage processes in order to better serve the customer. ISO refers to the International Organisation for Standardisation and it has a membership of some 160 bodies from countries all over the world.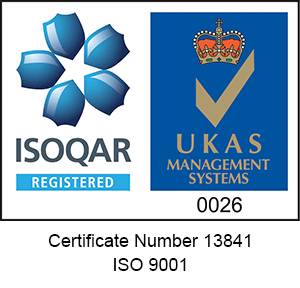 ISO provides a wide range of businesses, governments and societies with practical tools for all three dimensions of development, environment, economic and social. The standards of ISO make a positive contribution to the world that we live in by speaking knowledge and technological advancements, facilitating trade and sharing good practices.
Over 1 Million Companies Certified
There are over one million companies in the world that are ISO 9001 registered, Envico is now one of them. In 2012 the standard celebrated its 25th anniversary. The companies that are certified by ISO 9001 represent a range of industries and fields – from huge companies to companies with only one person. These services benefit the customer and user in a lot of ways as well, because they are dependable and reliable, conforming to the requirements, maintainable and available when needed.
The ISO 9001 Quality Management System takes a systems approach to management, which means understanding what a management system is and how its various parts work together. It also means having a consistent way to manage problems and deal with processes, rather than having to be reactive and make it up as you go along.
Let's take a look into the ISO 9001 Quality Management System and what it means to be registered.
What Does it Mean to be ISO 9001 Registered?
If you are an ISO certified organisation that means that you will have implemented Quality Management System requirements for all areas of your business, including people, facilities, services, training and equipment. When you are satisfied that your organisation is working within the guidelines of the system, you can call in an ISO 9001 Registration Body and they can conduct an audit.
The ISO 9001 Quality Management System requirements document contains approximately 30 pages and it is available from the national standards organisation in each country.
Stage 1 Audit
During your Stage 1 Audit the groundwork will be done and you will be ready for your Stage 1 Audit. The assessor will check to make sure that your written Quality Management Systems meet the requirements of the ISO 9001 Standard. They will take a close look at how your company is operating and highlight any areas in which you could potentially improve.
Stage 2 Audit
Once these changes have been made, your organisation will be ready for your Stage 2 Certification Assessment. The assessor will look carefully to ensure that you are working according to the requirements of the ISO 9001 Standard. You will need to have a documented Quality Management System, which will define who should record which information and what information is important to be recorded. It will also outline the responsibilities of employees, the lines of communication throughout the company, the actions that are required and how a level of continuity will be maintained as staff change.
In order to define your Quality Management System you will require input from all of the departments in the organisation. It is important to define who your customers are and identify any problem areas within the organisation so that you can rectify them. Before the certification body will be able to issue an official certification, the auditor will need to be fully and completely satisfied that the company that is being assessed has implemented the requirements. In addition, the organisation will be required to document any other procedures that are required for its effective operation. ISO doesn't certificate the organisation itself, there are certification bodies that exist which will issue compliance certificates.
Compete With Larger Enterprises
Once you are registered you will be able to compete on a level playing field with larger enterprises – as your high quality standards will speak for you. Also, taking part in standards will ensure that your brand name is internationally recognised and it will be easier for you in the future to adapt to future international regulations.
Advantages of Being ISO 9001 Registered
There are a lot of advantages to being ISO 9001 registered and it will benefit your company in a lot of ways. This system is suitable for organisations of all sizes and you will save time and cost by adopting any of the efficient Quality Management Systems that will improve relationships with customers.
Here are some of the major advantages to being ISO 9001 Certified:
When you are ISO 9001 registered your senior management team will have an efficient management process that will save money and resources.
The standards will set out areas of responsibility across the organisation so that all employees know what they are responsible for.
You will increase your market share and compete globally.
You will be able to satisfy your customers by meeting their requirements.
Often this registration is mandatory if you want to tender public sector work.
The standards will highlight any deficiencies and help you to improve the processes of your business. You will be able to discover your best business practices.
The system will also provide you with continuous assessment and improvement.
Being registered will communicate a positive message about your company to both your staff and your customers.
If you are a small to medium sized business, the standards will help you to compete on a level playing field with the bigger companies.
You will have valuable information that will help you to make smart decisions about your business, rather than relying on intuition and guesses.
These are just a few of the many advantages of being ISO 9001 registered. This registration can have a very positive effect on your business.
ISO & Auditing Courses
Content Other Visitors Find Interesting