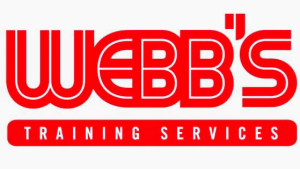 Congratulations to Webbs Training Services for winning the Training Provider of the Year Award for 2023. Consistently exceeding expectations in every aspect of training delivery and business operations throughout 2022 has resulted in achieving our prestigious annual award for excellence within the UK health and safety training industry.
About Webbs Training Services
Webbs Training Services is a well established commercial training organisation, providing top quality training in a number of different sectors. They offer various types of training for industry, construction, local authorities and all other types of large organisations.
Approved Training Organisation
Webbs Training Services is an approved training organisation, accredited by many examination and awarding bodies including the CITB ConstructionSkills, NEBOSH, IOSH, IPAF, PASMA, RTITB, Ladder Association and CCNSG.
They have a trusted team of professional, friendly, industry-focused tutors and instructors; are fully qualified to deliver essential health and safety and construction training courses and certification.
Webbs Training Services pride themselves in an ongoing commitment to professionalism, reliability and willingness to work with clients to achieve health and safety goals.
Webbs Training Services courses are displayed with a gold trophy award next to their courses in our course search results. Booking one of these courses means you are booking with Webbs Training Services.
Below is an example of how Webbs Training Services courses appear in our course search results: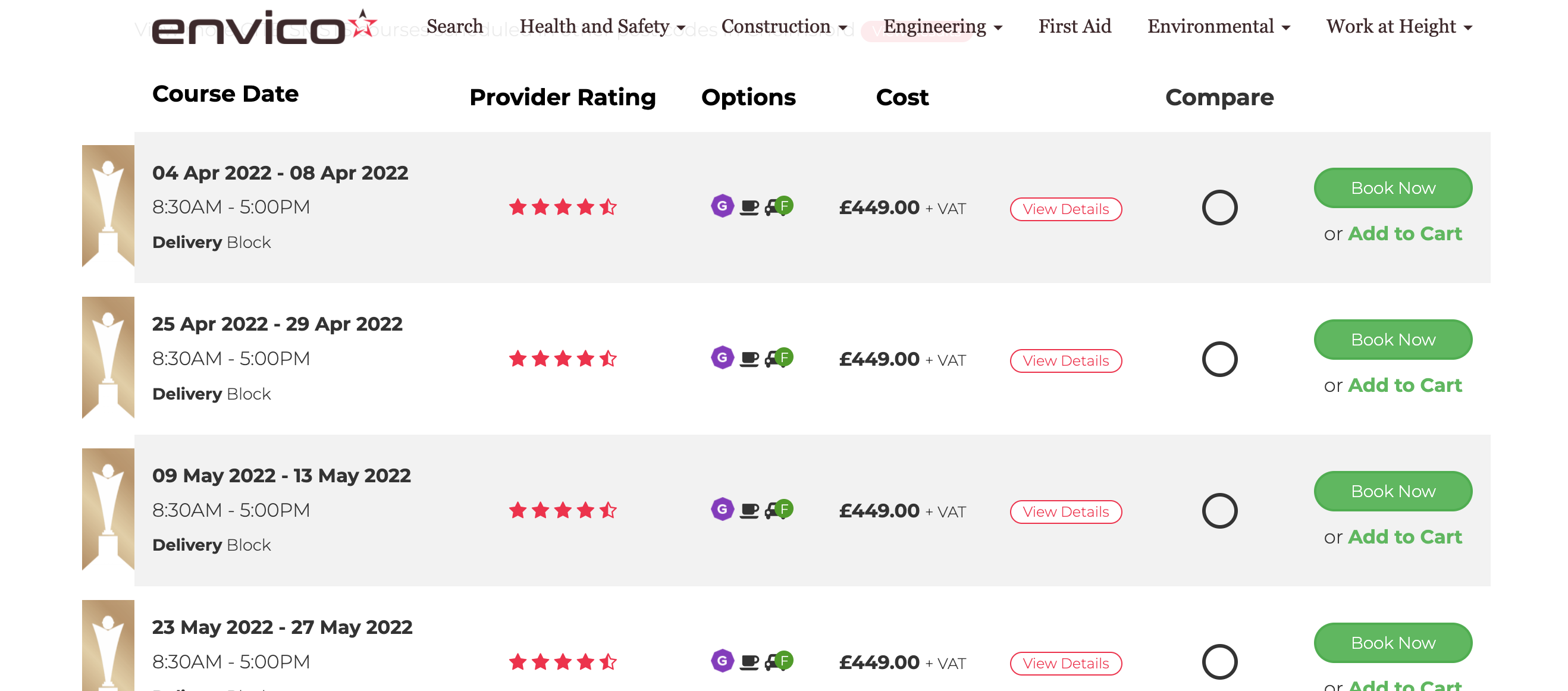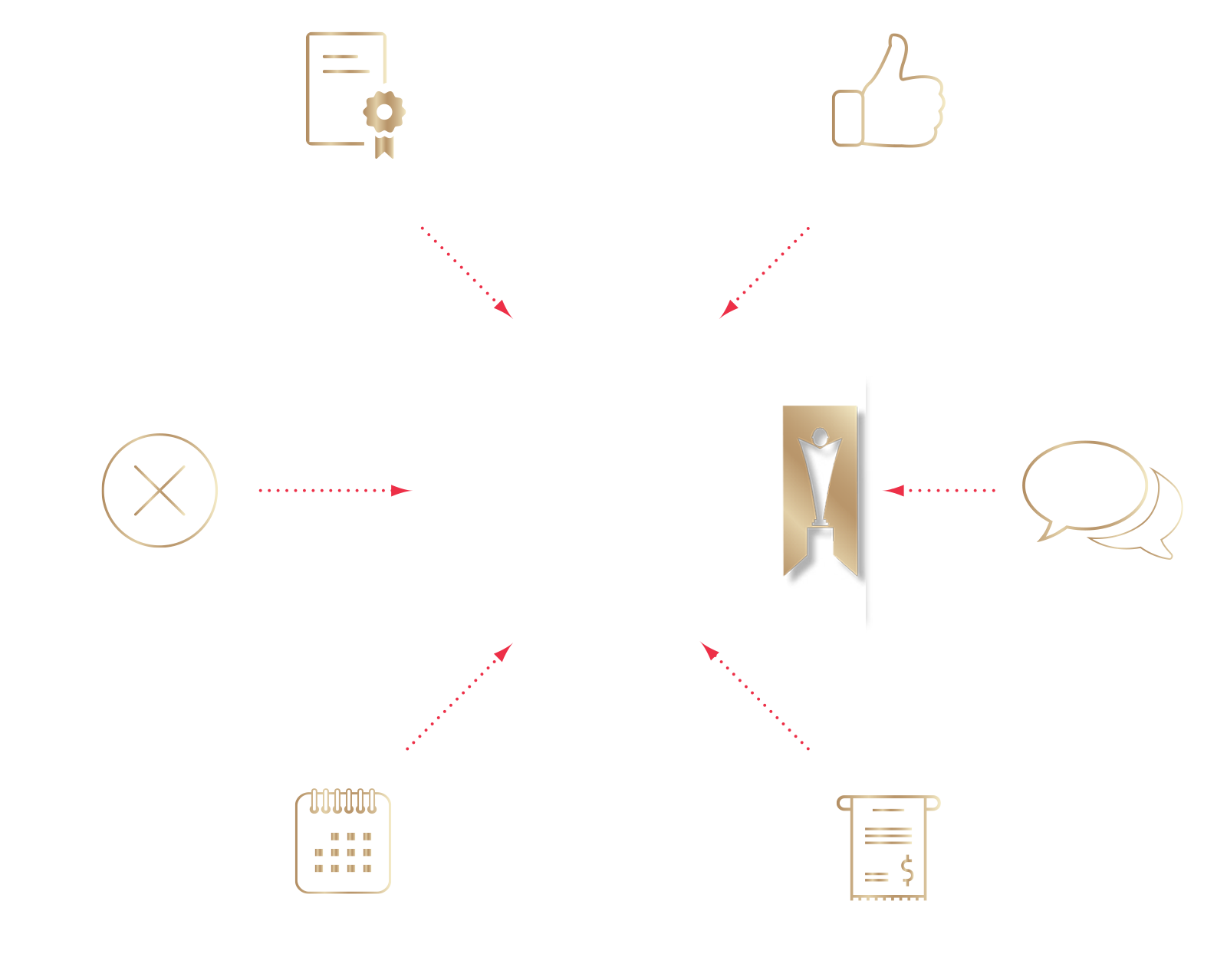 About The Annual Training Provider of the Year Award
It is our mission to provide the best resource for researching, locating, comparing and booking accredited occupational health and safety courses, construction site safety and other essential workplace training and qualifications in the United Kingdom.
This prestigious annual training provider award recognises and celebrates standards of excellence and acknowledges training providers which consistently deliver high-quality training while excelling in all related business operations.
Training Award Criteria
Training providers are awarded marks based on a number of key factors including the quality of the following key areas:
training
instructor / tutor competence & experience
course materials
venue
value for money
In addition to the above quality ratings the following business administration elements are also considered:
Accurate and informative communications
Speedy issue of client certificates
Percentage of courses cancelled during the year
Detailed and timely course schedule provision
Professional management of invoicing
Feedback and Customer Reviews
As feedback and customer reviews is the key influencer for the award, sitting at over half of the participating requirements, it's also important to recognise quality training, instructors, course materials, course venue and ultimately, value for money.
Our 'Training Provider of the Year Award' is the first award of its kind and we look forward to entrants using the accolade to help to raise company profiles, recognise and celebrate achievements of their training teams and satisfied delegates. We aim to help improve customer experiences, help training providers to retain loyal clients and enhance their reputations.
Who Can Enter?
Free entry is offered for all training providers advertising courses on our website. If you would like to enter the award or you require more information please call 0808 1966 830 to speak with James Cook.