SSSTS Refresher Course
The CITB SSSTS Refresher course is for delegates who have previously passed the two day CITB SSSTS course within the last five years and can provide proof of successful attendance. Details of the training venue and the date of the course should also be provided if known. Only those individuals who have passed the two day Site Supervisor course and provided evidence of this will be eligible to attend the refresher training.
This refresher training aims to bring construction health and safety knowledge up to date, as well as giving a thorough overview of the legislative changes and their impact in the workplace. the course will improve awareness of recent development in construction, legislation, health and safety, waste, environmental issues and measures that support the implementation of responsibilities under new legislation.
Classroom Course Dates and Venues
View hundreds of SSSTS Refresher course dates scheduled at training venues in most major towns and cities throughout the UK.
Online Study Option
Scheme Rules have been implemented by the CITB as a result of extraordinary circumstances impacting the regular provision of training to the construction industry. This measure is designed to maintain a level of training in the industry for existing Site Supervisors, ensuring a continued understanding of legislative changes and their impact on the workplace. During the COVID-19 lockdown the SSSTS Refresher online course can be attended at home.
CITB SSSTS Refresher Course Content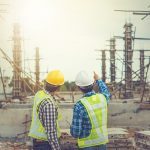 The SSSTS Refresher course includes a wide range of topics which have been affected by the changes to procedures built upon the material in the original course. The course content will teach individuals to:
be aware of their responsibilities under health and safety welfare and environmental issues.
be able to implement all relevant legislation which effects them as a supervisor.
be more aware of their duties and responsibilities to manage their daily activities.
Important Information
Photographic I.D. is required for all delegates
Written parental consent is required for all delegates under 18 years of age
Failure to provide this on the first day of the course is likely to result in the delegate not being allowed to attend or complete the training.
CITB Site Safety Plus Publication / Workbooks
All Site Safety Plus CITB SSSTS Refresher courses advertised on our website include access to Construction Site Skills publications. Dependent on the accredited training provider, delegates are given the option of taking away training materials in the following formats
hard copy workbooks
CD
access to a materials online
Confirmation will be provided via the joining instructions issued following receipt of full payment. Please check at the time of booking as to whether or not current hard copy publications are included in the cost.
CITB Levy Payers
To allow for the automated process of claiming back the training grant, please ensure that delegates attending courses, take the Levy Number & enter it on the relevant section of the course paperwork. Retrospective claims may not be accepted.