What is the IOSH Managing Safely Course & Certification?
If you are a manager and you are managing health and safety in your workplace it is important to know your legal duties when it comes to managing this important aspect of the business. You have a responsibility to ensure that the company policies and procedures are implemented and maintained. The IOSH Managing Safely course is a must for managers and supervisors.
Classroom/Tutor-Led Training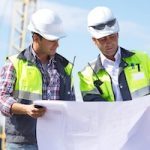 One way to ensure your managers are competent is by sending them on this accredited IOSH Managing Safely course. This tutor-led training is ideal for any sector and is suitable for managers or those who are employed in supervisory positions. The training provides face to face learning in a traditional classroom setting, which delivers knowledge in appreciating safety requirements. You will learn the skills necessary for reviewing personal departmental safety systems, how to introduce new safety control measures and how to bring in new changes which will improve the overall safety within your workplace.
Improve Your Health and Safety Skills with IOSH Training
IOSH training is an excellent opportunity to improve your current skill levels. You will benefit by meeting your legal responsibilities. Employers benefit by having their managers trained to this level as it proves that the managers are competent in managing health and safety issues. Business owners benefit by having trained employees working to meet the demands of the law. This IOSH Managing Safely qualification can help you to implement the safety procedures and your policy ensuring that your efforts to comply with the Health and Safety at Work Act are kept up and managed effectively.
If you have already attended the full IOSH Managing Safely course and you would like to bring yourself up to date with the latest health and safety legislations and other updates, we recommend attending the IOSH Managing Safely Refresher course which is just 6 – 7 hours in duration. Refresher training is available in both classroom and online learning (e-learning).w
Best Practice
It is IOSH's view that it is best practice for IOSH Managing Safely certificate holders to renew their learning within three years by attending an IOSH Managing Safely Refresher course, however this is not essential as the regularity of renewal lies with the employer
Learn how to spot hazards
One of the most important skills that you will need to learn is how to spot hazards. Hazards are what cause the risks and risks are what can result in workplace injuries, accidents and even ill health. You will need to establish the risks within your organisation and find ways to work around them in a safe manner, or find solutions that will eliminate the risks entirely. This is why spotting hazards is so essential.
Learn how to conduct a risk assessment
As mentioned above one of the core elements within the IOSH Managing Safely course is learning how to spot hazards, however you will learn how to conduct a risk assessment. The risk assessment will highlight the hazards, describe who is at risk and what the risks are and from there you will describe the measures that must be followed in order to keep employees and possibly the public safe from harm.
Possession of the IOSH Managing Safely certificate will prove that you are able to:
Recognise hazards found in the workplace
Produce and record basic risk assessments
Recommend control measures as a result of the basic risk assessments
Provide management practices and principles as part of a complete management strategy
Plan, create and implement actions to meet health and safety objectives
Recognise and account for the risks from ergonomic factors
Investigate accidents and incidents which resulted in damage or injury to discover the causes and to ensure the appropriate steps are taken.
In order to pass the IOSH Managing Safely course you will need to successfully complete the assessments which involve:
An objective test
A practical assessment in the workplace (project)
Practical Assessment / IOSH Project
The objective test requires short answers and takes place during the course. The IOSH project (practical hand written assessment) needs to be submitted at a later date to complete the training. If you don't hand in the project on time you will fail.
If you are successful in passing you will be awarded with a nationally recognised qualification and IOSH Managing Safely certificate issued by the Institution of Occupational Safety and Health.
Additional Information
Important update regarding IOSH certificates
IOSH have recently announced that they will not be providing a hardcopy certificate for classroom courses. Certificates will be issued in digital format only. If a hardcopy is required there will be an additional charge which will be at a discounted rate of £25 + VAT.
Entry Requirements
Although there are no prerequisites, prior learning is available in the form of a 1-day IOSH Working Safely certificate. The certificate is suitable for anyone requiring and introduction to health and safety in the workplace.
Further studying
If you pass the IOSH Managing Safely course and decide that you would like to study further, the NEBOSH General Certificate or NEBOSH Construction Certificate would be suitable options.
Other safety management courses which may be of interest
The below courses are also aimed at supervisors and managers. The site supervisor and site management safety training schemes below are part of the CITB Site Safety Plus range of courses and are suitable to construction supervisors and managers.
Related Posts and Content
Online (Instructor-Led) Learning Format
Due to extraordinary circumstances impacting the regular provision of health and safety training the IOSH Managing Safely online course is designed to maintain a level of training in the industry for existing supervisors and managers, ensuring a continued understanding of legislative changes and their impact on the workplace.
Online Training Using Video Technology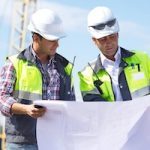 It is permitted to deliver the IOSH Managing Safely online course remotely via video technology solution using a live instructor/tutor. The training follows the same curriculum as the classroom version of the course and delivers the same standard of training meeting all examination body rules.
What's different about the online course?
Minimum delegate numbers for the course may be reduced.
To manage remote online training effectively, the maximum number of delegates allowed to attend may also be reduced.
An alternative exam method will be in place for remote/online courses.
Due to the nature of the examination questions and the open book element, it is compulsory to use an online examination tool. Classmarker or Microsoft Forms are the recommended solutions for online assessment.
I.D may be checked prior to the examination commencing.
Each delegate must show the invigilator that they are alone in the room and must be visible via the video at all times.
What remains the same?
To obtain IOSH certification for the course delegates must complete the practical assessment and pass the examination.
During the examination, the tutor will invigilate delegates.
All candidates who successfully pass will be awarded with a nationally recognised qualification and IOSH certificate issued by the Institution of Occupational Safety and Health.
E-learning Format
The IOSH Managing Safely e-learning course is delivered online via the internet. The training follows the same curriculum as the classroom/in-person version of the course and delivers the same standard of training meeting all examination body rules.
Why choose e-learning?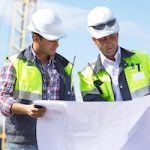 The e-learning version of the course is ideal if you need a more flexible learning format. You can study where and when you want and at your own pace. You will need access to a broadband internet connection, a suitable device such as a laptop, desktop computer or suitable hand-held device.
E-learning is delivered and tested online so you never need to leave your workplace. A project is completed by the learner onsite and marked by an IOSH certificated consultant.
What's different about the e-learning course?
A period of 6 months is allowed for completion – this is not extendable.
You will be provided with access to a learning management system (LMS) and you can study online at your own pace.
Complimenting this e-learning course is a Learners Task Book. The book is downloadable from the LMS and contains activities designed to transfer learning to the real life workplace.
A live instructor will not be present.
What remains the same?
E-learning takes approximately 24 hours to complete.
The course covers exactly the same content as the classroom training.
IOSH certification – the IOSH certificate issued upon successful completion is identical to the certificate issued to classroom course attendees.
Minimum PC Requirements
Internet Explorer v6 and Flash v8 or higher.
It is also necessary to remove the Google toolbar
Please note this course is compatible with MAC computers.
Please note: For all e-learning courses we are required to setup user accounts and login details. Courses can only be processed and accessed the same day if purchased during our normal working hours which are Monday – Friday 9am – 5pm. Courses purchased on a weekend will be processed on the following Monday morning.