IOSH Managing Safely Course & Certification
If you are a manager and you are managing health and safety in your workplace it is important to know your legal duties when it comes to managing this important aspect of the business. You have a responsibility to ensure that the company policies and procedures are implemented and maintained. The IOSH Managing Safely course is a must for managers and supervisors.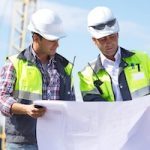 One way to ensure your managers are competent is by sending them on this accredited IOSH Managing Safely course. This tutor-led training is ideal for any sector and is suitable for managers or those who are employed in supervisory positions. The training provides face to face learning which delivers knowledge in appreciating safety requirements. You will learn the skills necessary for reviewing personal departmental safety systems, how to introduce new safety control measures and how to bring in new changes which will improve the overall safety within your workplace.
Best Practice
It is IOSH's view that it is best practice for IOSH Managing Safely certificate holders to renew their learning within three years by attending an IOSH Managing Safely Refresher course, however this is not essential as the regularity of renewal lies with the employer
Learn how to spot hazards
One of the most important skills that you will need to learn is how to spot hazards. Hazards are what cause the risks and risks are what can result in workplace injuries, accidents and even ill health. You will need to establish the risks within your organisation and find ways to work around them in a safe manner, or find solutions that will eliminate the risks entirely. This is why spotting hazards is so essential.
Learn how to conduct a risk assessment
As mentioned above one of the core elements within the IOSH Managing Safely course is learning how to spot hazards, however you will learn how to conduct a risk assessment. The risk assessment will highlight the hazards, describe who is at risk and what the risks are and from there you will describe the measures that must be followed in order to keep employees and possibly the public safe from harm.
Possession of the IOSH Managing Safely certificate will prove that you are able to:
Recognise hazards found in the workplace
Produce and record basic risk assessments
Recommend control measures as a result of the basic risk assessments
Provide management practices and principles as part of a complete management strategy
Plan, create and implement actions to meet health and safety objectives
Recognise and account for the risks from ergonomic factors
Investigate accidents and incidents which resulted in damage or injury to discover the causes and to ensure the appropriate steps are taken.
In order to pass the IOSH Managing Safely course you will need to successfully complete the assessments which involve:
An objective test
A practical assessment in the workplace (project)
Practical Assessment / IOSH Project
The objective test requires short answers and takes place during the course. The IOSH project (practical hand written assessment) needs to be submitted at a later date to complete the training. If you don't hand in the project on time you will fail.
If you are successful in passing you will be awarded with a nationally recognised qualification and IOSH Managing Safely certificate issued by the Institution of Occupational Safety and Health.
IOSH Managing Safely Online Study Option
We offer the IOSH Managing Safely online study option. All you need is a recent handheld device, modern laptop or personal computer and access to reliable broadband internet. You can study online at home or at work at your own pace and convenience.
Additional Information
Important update regarding IOSH certificates
IOSH have recently announced that they will not be providing a hardcopy certificate for classroom courses. Certificates will be issued in digital format only. If a hardcopy is required there will be an additional charge which will be at a discounted rate of £25 + VAT.
Entry Requirements
Although there are no prerequisites, prior learning is available in the form of a 1-day IOSH Working Safely certificate. The certificate is suitable for anyone requiring and introduction to health and safety in the workplace.
Further studying
Other supervisory & management courses which may be of interest
The below courses are also aimed at supervisors and managers. The site supervisor and site management safety training schemes below are part of the CITB Site Safety Plus range of courses and are suitable to construction supervisors and managers.
Related Posts and Content